REACH MEANS BECOMING ONE WITH GOD'S HEART. WE BECOME PART OF THE SOLUTION TO THE NEEDS OF OUR SOCIETY AND INVEST IN LOCAL AND GLOBAL PROJECTS.
We make our churches more attractive to our surroundings, we meet needs, we tackle injustice and start dynamic churches worldwide in the heartbeat of our time. In this way we ensure that people get to know Jesus.
We are grateful that God is faithful and blesses us personally through various means, and we want to pass on that generosity. Together we have already had an enormously positive impact on our surroundings, our country and the world. With REACH we can make a real difference every year.
Think about what we can achieve together and how many lives will be changed.
Thanks for your prayers and financial contribution.
Arie & Mirjam Spaanderman
Lead Pastors – ICF Nederland
REACH 2022 COLLECTIONS
As a church, together with all locations in Leiden, Rotterdam and Amsterdam, we will allocate all offerings in May and June toward the Reach Projects. It is best to make your financial contribution to Reach 2022 via the bank, through your bank app, iDeal, Paypal or Credit card. In this way, your contribution will be tax-deductible.
REACH SUNDAY 2022
SUNDAY 29 MAY
BANK TRANSFER
ICF LEIDEN
IBAN: NL68 RABO 0129 1833 34
ICF ROTTERDAM
IBAN: NL30 RABO 0304 6519 74
ICF AMSTERDAM
IBAN: NL55 RABO 0315 2258 82
DESCRIPTION: REACH 2022
REACH GOAL 2022
€ 65.000,-
REACH HEARTS
HELP PEOPLE GET TO KNOW JESUS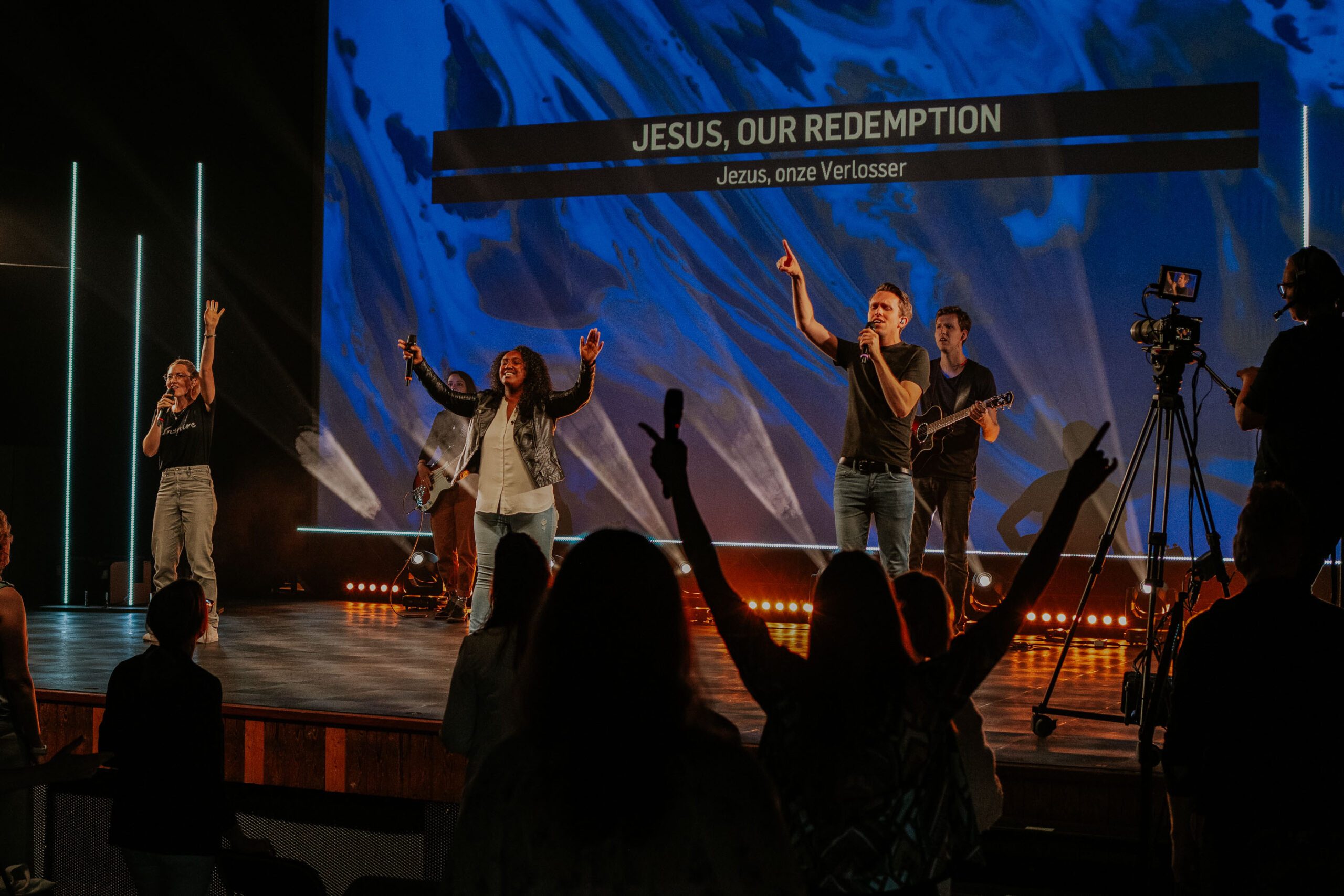 NEW LOCATION
ICF Leiden needs a new location. This is because all the ground under the ECC Leiden and surrounding offices, except for the Zorg & Zekerheid building, has been sold. All ground is intended for housing and has been given the name 'Poort van Leiden'. The start of this project is in mid-2023. As a church, we must therefore prepare ourselves to realize a new home.
It is not known at the moment what and where that location is, but we are working hard on it, amongst others with the municipality of Leiden. We pray for a location where we can realize the Celebrations, ICF Kids, live streams, and thus Online Church, offices and storage. And that we can find a suitable property in which we have all this under one roof. To make this new place possible, we as a church, need a lot of faith, prayer and finances.
ONLINE CHURCH
We have already invested a lot in the Livestream and Online Church and are very proud of the result! But there is still a lot of room for growth. Because what if we could proactively bring the Livestream to the attention of a large group of people in the major cities of the Netherlands? As a result, the online community will grow more and more and people will also come into a relationship with Jesus far beyond our four church walls through the Livestream.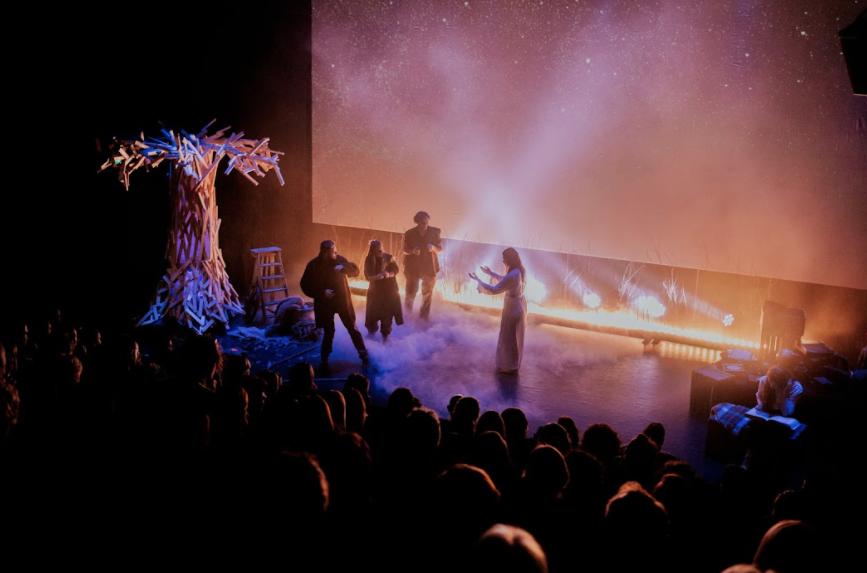 THE STORY OF CHRISTMAS
The Christmas Experience is a great success every year, as part of 'The Story of Christmas'. Every year we make every Advent Sunday in December extra special. And tell the Christmas story in such a way that people start to experience its real meaning personally. Also this year we will conclude the series 'The Story Of Christmas' with an immersive Christmas Experience for you, your family, friends and acquaintances.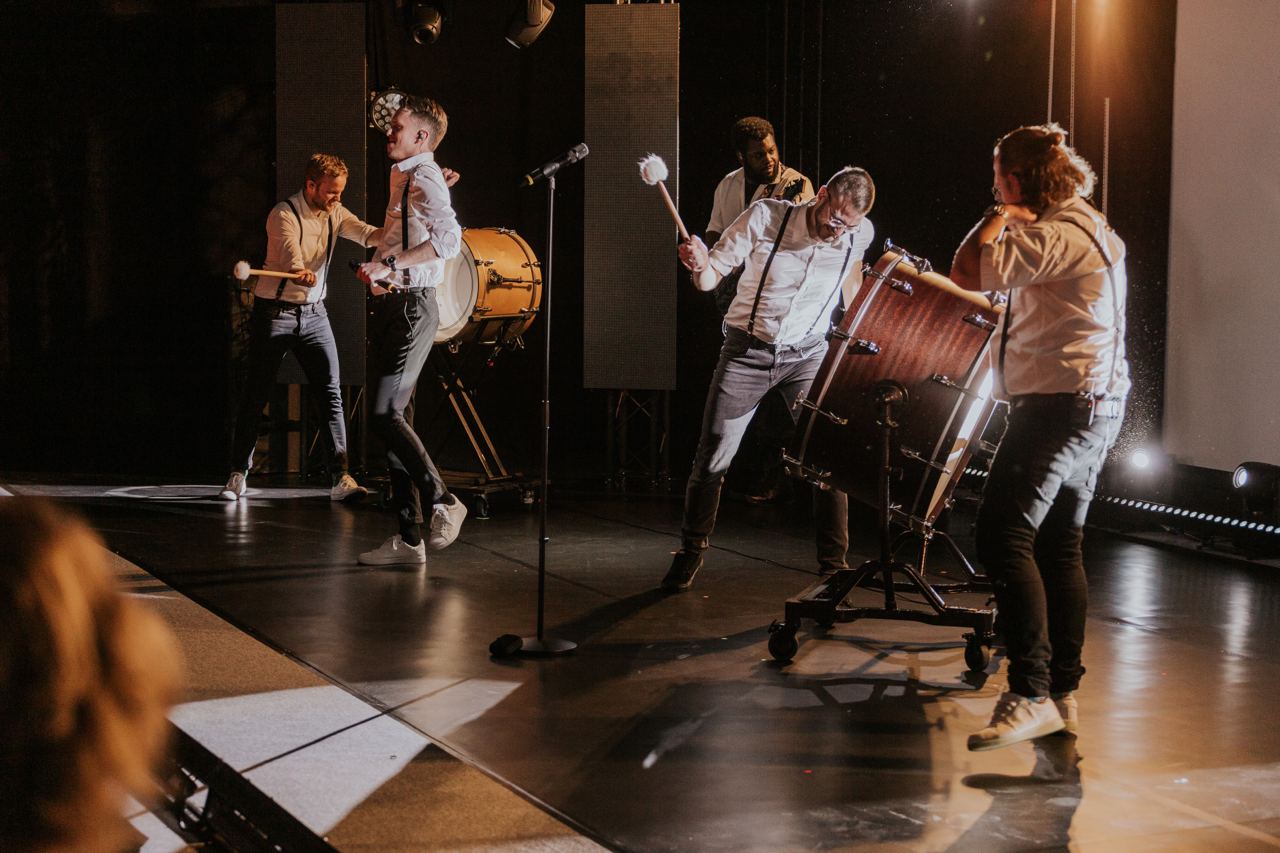 EASTER EXPERIENCE
The annual highlight as a church is of course Easter. Celebrating what Jesus has done for us, through a special Easter Experience, is almost impossible to imagine without. Every year people get to know Jesus and people are touched by a biblical story, wrapped in a jacket that fits this time.
THE STORY OF FELICIA
As a church, our passion is that people come to know Jesus. Felicia experienced turmoil with big questions in her life. She came to know Jesus through a friend, grew through multiple courses at church, and is now strong in her faith.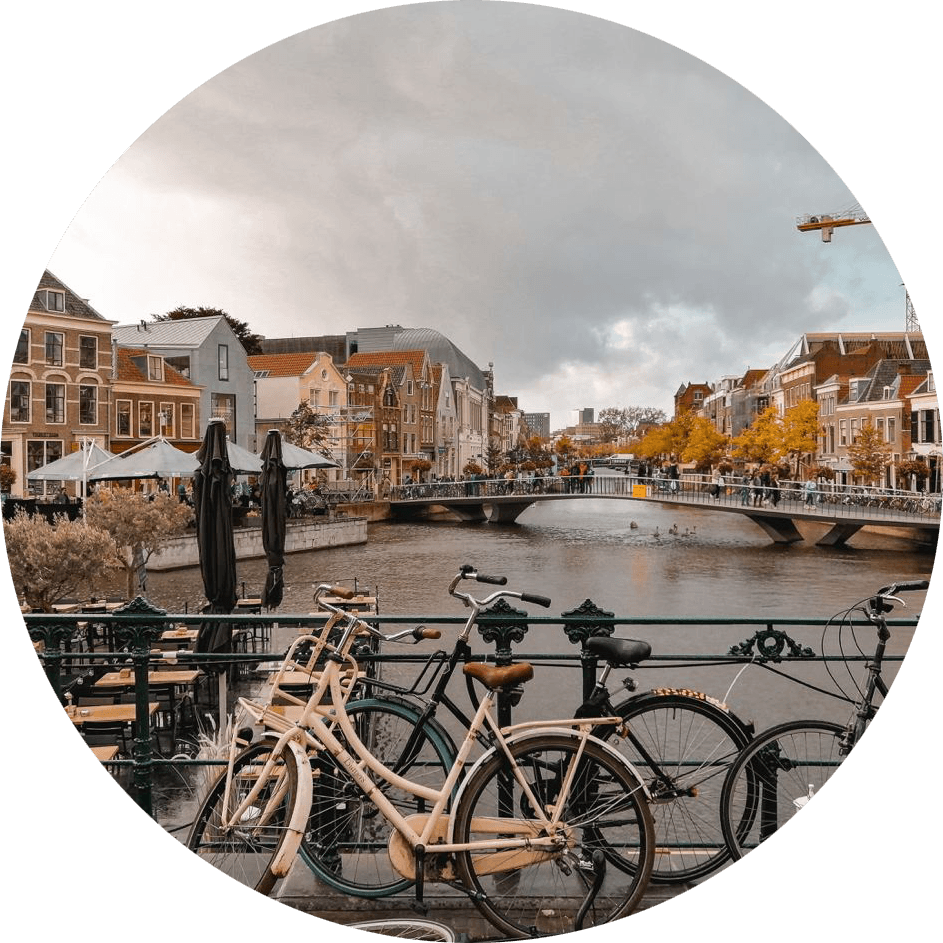 ICF LEIDEN
ICF KIDS
As a church, we believe in the power of healthy families. This includes a strong creative environment where children are safe on Sunday mornings, develop friendships and grow in their faith. The number of children at ICF Kids is increasing strongly and we want to continue to invest in strong and attractive children's work. New projectors, a creative welcoming station and a program full of multimedia is the goal.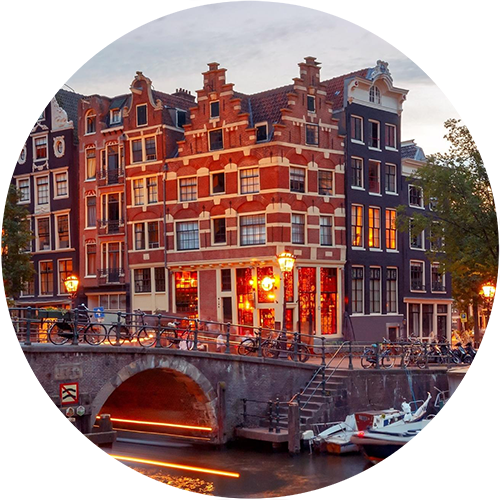 ICF AMSTERDAM
GROWING CELEBRATIONS
Since its start, ICF Amsterdam has been working hard to profile and promote itself in the thriving neighborhood of De Pijp in the heart of Amsterdam. Location pastors Matthias & Corry Gerritsen and the entire team is doing a fantastic job, hosting two weekly Community Sundays and weekly local and online small groups.
After a challenging period with COVID, they are ready for growth! During this period they moved to the main room of the Rialto cinema and created an amazing ICF Kids area.
In the coming season, they will invest their time and finances in cool VIP events, promotions, and they will continue to invest in quality Community Sundays.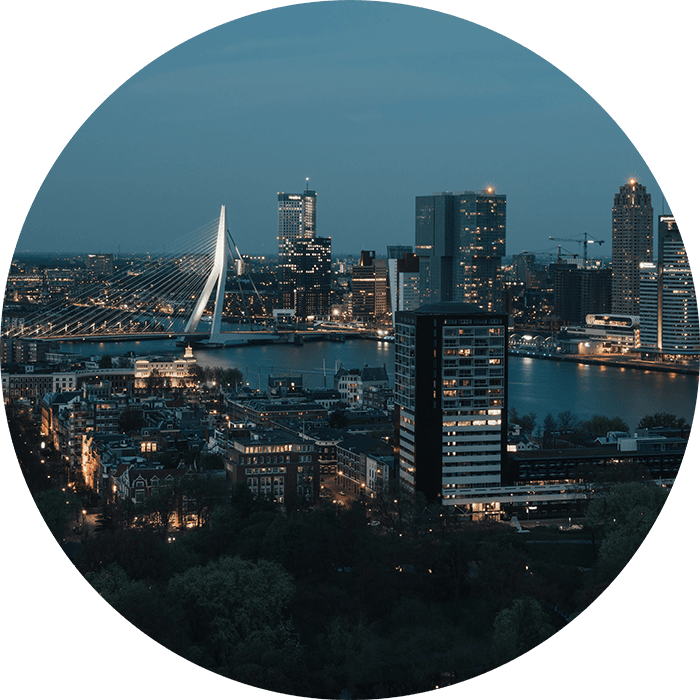 ICF ROTTERDAM
GROWING CELEBRATIONS
This startup from Leiden has been around for 6 years now. The lives of many internationals have changed because they have found their way into the international community in the beautiful Kino cinema. Location pastors Michael & Laura Pelger and their team want to take the church to a new level by promoting ICF Rotterdam so that they can grow in numbers and so that more people come into a relationship with Jesus. Through weekly Celebrations and Community Sundays, they ensure that church is experienced in a new way in Rotterdam as well.
REACH NEEDS
MEET NEEDS AND FIGHT INJUSTICE
FOOD BANK
More than 1 million people in the Netherlands live below the poverty line. Did you know that no one has to go hungry if we give them surplus food? The volunteers at the food banks hand out food every week to people who, temporarily, need it. Companies, institutions, governments and individuals, help out with money, food and services. As a church, we want to support the food bank in these challenging times. Last year we were able to donate a very nice amount. This year we want to give this special and extremely necessary project an even warmer heart. Will you also help this year?
The statistics
1,000,000 people in the Netherlands live below the poverty line
Of which
272,000 children up to and including 12 years of age
171 affiliated food banks
In which
13,000 volunteers are active
(1,000 more than in 2019)
74,000,000 euros worth of food saved from waste
REACH BEYOND
Can you imagine investing €5,000 or more in the mentioned projects next season?
Then we invite you to sign up for Reach Beyond and provide financial security for next season's projects.
INFORMATION
REACH NATIONS
STARTING CHURCHES AND TRAINING PASTORS AND LEADERS
Our dream is to start dynamic churches throughout Europe and beyond. Churches where people get a personal relationship with Jesus Christ, where they experience love and friendship, where they discover their talents and are encouraged in this. The churches we dream of are passionate, full of life and have a positive influence on society.
In the first twenty years of our young history as a movement, we have managed to start more than 60 ICF churches in Europe and beyond. Our ambition is to see a modern, sparkling and vivid church in all places where there is no church yet. Financing new churches are challenging in more and more regions. We therefore want to invest in selected initiatives. This will make a big difference and we can start many new churches with a small investment.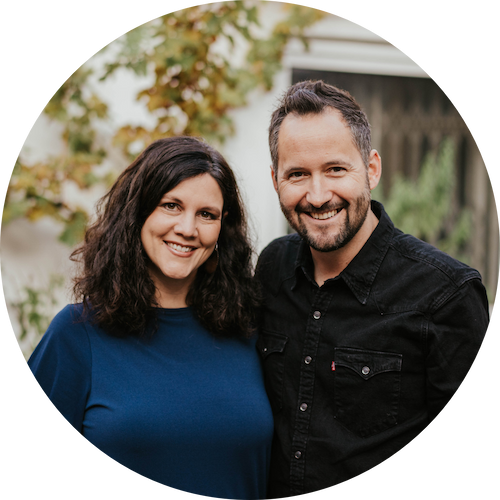 "Through the financial support we received as a family, we were able to move to Hamburg and establish ICF Hamburg. Now we are building a church with people who have been dreaming and praying about having such a church for years."
Andreas & Tina Pantli
Lead Pastors, ICF Hamburg
TRAINING PASTORS AND LEADERS
Training pastors and leaders is central to successfully planting new churches. Good leadership and holistic discipleship are critical factors in determining the magnitude of our impact. They ultimately affect how effectively we can reach people for Jesus and help them become more like Him.
We therefore want to invest consistently and purposefully in the empowerment and training of potential pastors and leaders. The movement is investing in new training programs for future church founders.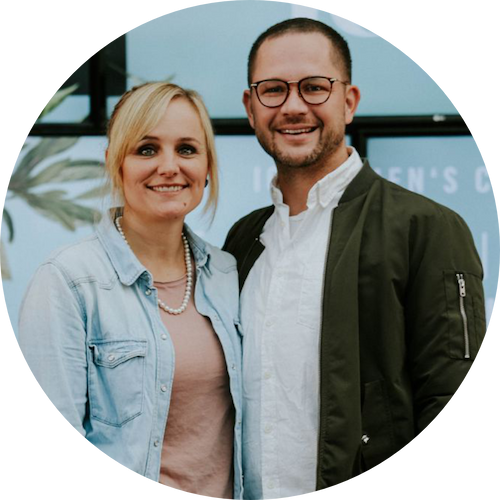 "The Pastors and Key Leaders Training has prepared us in our role as pastors. During this year, our relationship with Jesus has grown, our leadership has been strengthened, and we have increased our knowledge of church building."
Annegret & Benjamin Schumacher
Lead Pastors, ICF Mannheim & ICF Startup Heidelberg

Our world is more and more digitized. ICF reaches a large number of people online before they ever set foot in our church. Our digital presence largely determines whether online visitors also physically come to our church.
Our web platform is more than 10 years old and increasingly does not meet the growing demands of an integrated environment. We want to improve the user experience, look and administration. With this investment, we are digitally ready for the future and we are once again a church that speaks the language of our time online.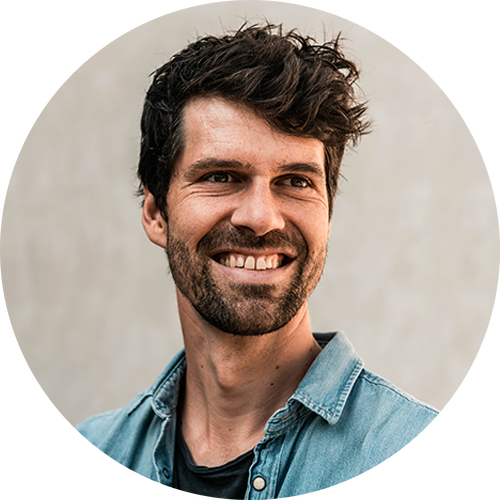 "New challenges require new ways of thinking and a new approach to solutions. For example, how can we help people who do not live in and around Leiden and still build a community for them? I am convinced that digitization will take us further to innovate and find new answers."

Simon Egli
Head of Digital, ICF Zurich

ICF Cambodia has been part of REACH for years and God has done an incredible amount of things in the country. The church was started by Lead Pastors ND and Sophal Strupler to bring hope and share the Gospel to this Buddhist country. Cambodia is located in Southeast Asia and is a developing country.
ICF Cambodia has experienced tremendous growth. In the social sector, they support families in the villages around Siem Reap with sponsorship programs and assistance to meet basic needs. In addition, the Community Campus provides a safe place for children to take lessons and have fun. And all while running a local business that provides training and employment opportunities to young Cambodians.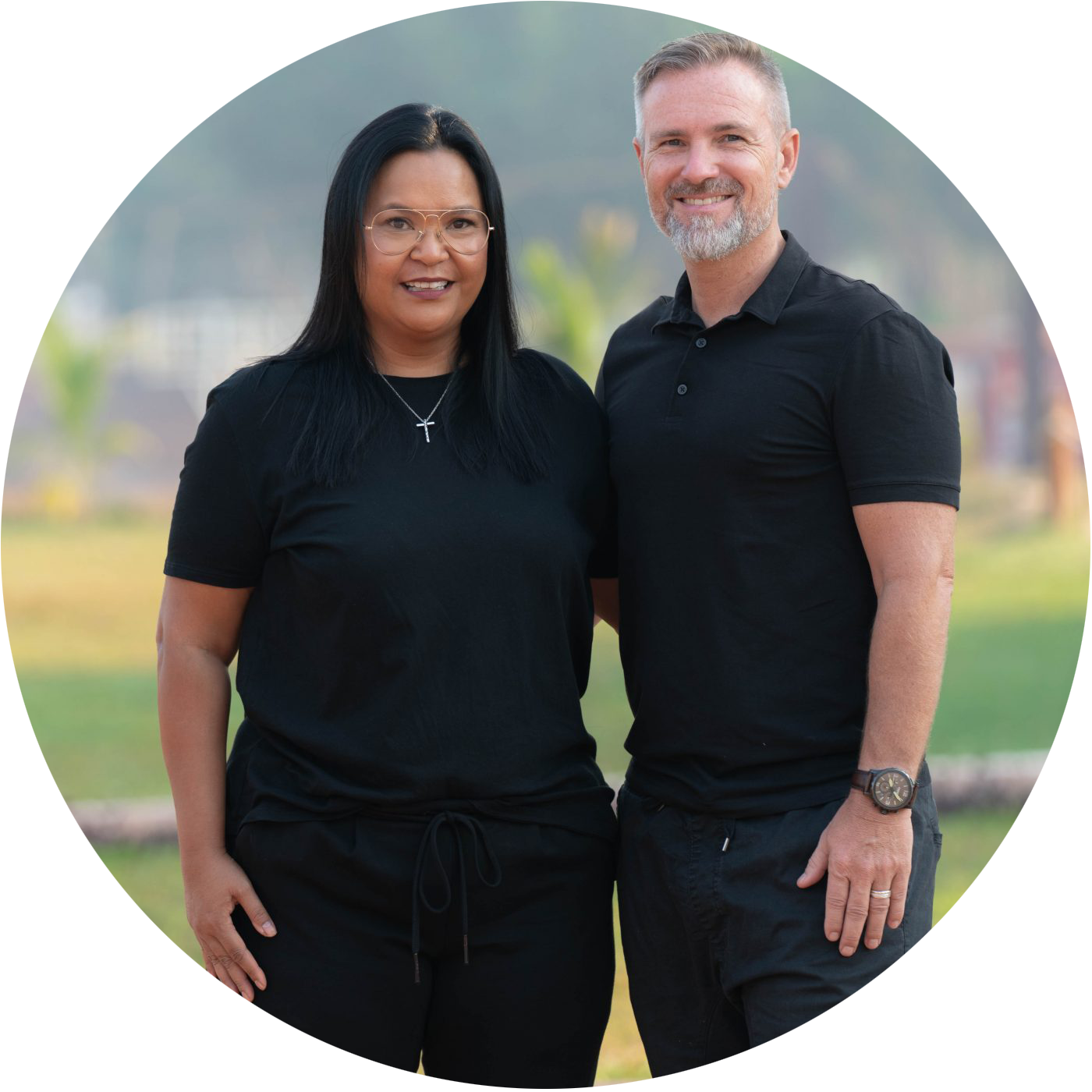 "One of the biggest impacts we see, in this very Buddhist country, is that the good news of Jesus really liberates people, takes away fear and transforms one family after another."
ND & Sophal Strupler
Lead Pastors, ICF Cambodia